Lip Care, Essential Self Care?

---
Well, Is It Essential Self Care?
In our opinion, YES! Who doesn't see them? They are exposed to the elements 24 hours a day, 365 days a year & the are indeed a focal point of your face.

Now you've had my opinion on that let me give you a little insight into our products. Why they are different & why people fall in love with them. This could be the point where we get all scientific and talk about molecular weight for skin penetration or film-forming or even the importance of the delivery agents used for a peptide-based product; however ... that wouldn't be me speaking. It would be our chemist. I want to give you my insight. After all, a woman is always right........ right?
Firstly, Let's talk about Manufacturing!

Many Lip Care products on the market today are produced in China. As a result, due to the need to reduce the cost for the retailer, some have less desirable ingredients within the formulation, others can claim to have certain ingredients within the product, but if you dig down into the formula, the active ingredients are included at an extremely low concentration (this is well known in the cosmetics industry, and we should mention that some active ingredients are fully functional at small ratios and including anymore in formulas can be rendered surplus)
Nevertheless, with import charges & transport rising by up to 800% with goods from China in the past 12 months, the push for cheaper Manufacturing & raw materials within China has never been more critical. (data courtesy of export.org.uk)
What's different with Kimberley Cosmetics Lip Care?

Our products are formulated, tested, and manufactured within our Manchester-based factory, with genuinely excellent ingredients such as Hyaluronic acid, Tri-peptide-29, Squalane, Avocado Oil & Shea Butter.

Not all lips are the same, and people have different wants and needs. So step forward our Benefit Focused Lip Care range.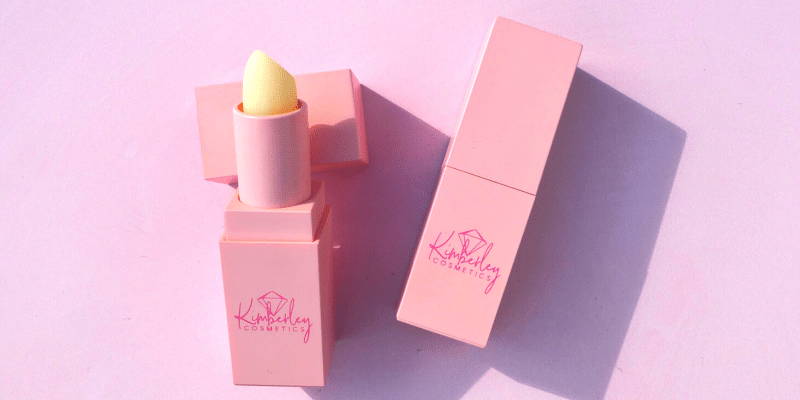 Kimberley Cosmetics Solid Lip Scrub
Okay.... Which products are suitable for me?
A good routine we would recommend & we have seen proven case studies for has included using a lip scrub 2-3 times a week, a lip oil throughout the day, and a lip mask at night. However, you can alter this to suit your needs & lifestyle.

I'll outline our essential products below with a general usage guide..... As not all lips are the same, our scrubs and balms are available with three different formulations; Plumping, Nourishing & every day.

Lip Scrub: Essential in providing gentle exfoliation & removing dirt, grime & dead skin cells. Use 2-3 times a week (no need to overdo it, even if it does taste great)
Lip Mask: A genuinely excellent product for an overnight intense treatment, quite a few people like it that much they double it for day use also. (I call this magic cream & it's my go-to for when I'm on the go during the day as it adds a superb shine to my lips)
Lip Oil: Not a gloss & not a balm, so it adds the shine & delivers the active ingredients without the tackiness. Our tri-peptide lip oil will help hydrate your lips and add subtle volume due to the hyaluronic acid. Apply the lightweight non-tacky formula throughout the day for an immediate impact.
Lip Balm: Another product within our benefit-focused range, meaning we have three different lip balms for three different goals, Plumping, Nourishing & every day. A balm is best applied throughout the day if you want to lock in the properties of the lip oil or just generally prefer the texture of a lip balm, which some people do.
Silky Shea Lip Butter: (My Brand New Favourite) I love love love this product. It's creamy, lightweight & feels so soft on your lips. Okay, so it doesn't contain the active ingredients the lip mask & oil has, but it softens and leaves a luxurious feeling on your lips like the other don't .... a perfect scenario, use the mask or the oil and then the butter with its occlusive ingredients will help lock in the wonderful ingredients you've just added to your lips. General usage: Apply throughout the day or in the evening to give your lips a treat & get them feeling softer than ever!

PS. My routine is a lip mask x3 nights a week, a lip scrub x2 a week & a lip oil throughout the day.
I've also just added a lip butter which I've been using for the past few weeks since the chemist has approved it, and I'm in love. The texture & feeling on your lips is gorgeous.

It's essential to consider your goal when choosing your routine as just a simple addition of a lip mask, or lip butter could make a world of difference to the look & feel of your lips.

If you are after fuller, plumper lips, then our plumping range and our tri-peptide lip oil and lip mask are proven to provide results. In vivo studies of the tri-peptide complex have shown fuller, plumper lips with a reduction of fine lines after 20+ days of sustained use.

Tried our products? We're keen to hear from you... Please drop a review on the product page.

P.s. We have a couple of great additions coming soon to our benefit-focused lip care range. Keep your eyes peeled.

P.s.s. The above is the longest thing I've written since school so i hope you like it :)

Love Kim x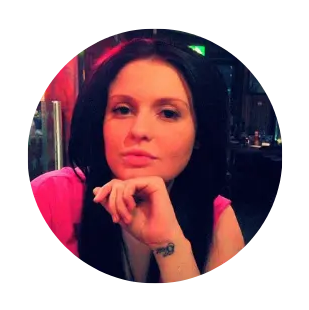 Kimberley Lindop
Founder & CEO of the Tranquility Group
---
---